Submitted by

andyb

on Thu, 01/11/2018 - 15:20
We created this putting app » so that you can be a a better disc golfer.
This app assigns 6, 8, and 11 paces randomly to each 3 baskets, giving you a fresh take to every putter round. Streaks of three or more made putts are recorded.
Its simple:
Use one putter.
Putt from 6, 8, and 11 paces.
Pace off each putt to a new location.
Shoot a full round of 18 putts.
Track your average.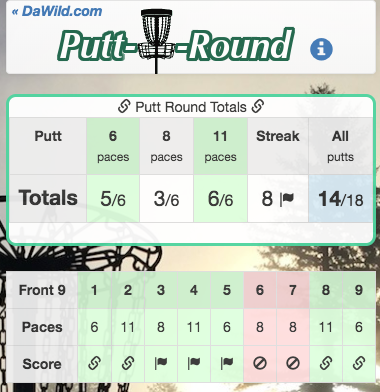 Inspired by the blog post: Tuesday Tips: A 1-Putter Practice Routine To Recreate The Pressure Of A Competitive Round on the Ultiworld blog.
Please try this simple browser based putting app ».
We would love to hear your feedback to help us all become better putters. Enjoy!
Be a better putter.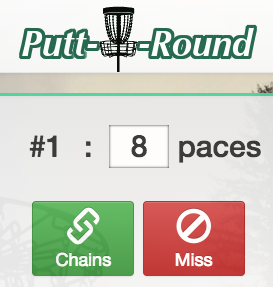 Putt a round now!